Group Homes
---
The Arc North Florida operates two group homes in Live Oak and one in Macclenny. Funding for eligible residents is normally covered by Social Security and the Medicaid Waiver program. Private Pay is accepted in some cases from qualified applicants. 
For the residents who live in the houses, this is the place that they call their "home". Each home is staffed by a team of caring and trained Direct Service Professionals who help create a cheery and home-like atmosphere. The residents receive training in daily living skills and assist with the daily activities of home life.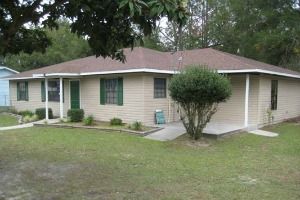 Blackburn Group Home -Live Oak, Florida
The redesign of this home included a 1000 square foot expansion plus a covered porch. We now have five individuals calling this "home".
The home is located near town and you will frequently find the residents, joined by staff, enjoying trips to area stores, favorite eating establishments or just going out to an occasional yard sale to look for bargains.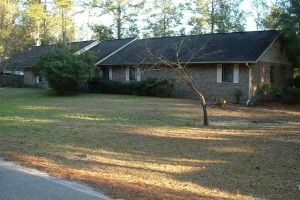 Marymac Group Home -Live Oak, Florida
This beautiful home is occupied by nine people. It has a spacious living room, kitchen and dining room area, and each resident has their own bedroom. The residents are supported by staff 24 hours per day and are able to participate fully in community life where they enjoy trips to places like the library, local restaurants, the movies and outings at the local bowling alley.
The Marymac Home currently has one room that has just been modified to allow for an additional person to stay for short intervals of Respite Care, allowing individuals to have a break from living with their families and to experience the independence offered in group home living.
Macclenny Group Home
Our newest group home opened in August 2022 in Macclenny with three residents. This beautiful 1800 square foot home has a private porch area off the back to enjoy the outdoors and a spacious two-car garage for additional storage. This home is staffed 24-7 to allow residents round the clock care and the ability to fully participate in community life by going out to restaurants, parks and other activities.