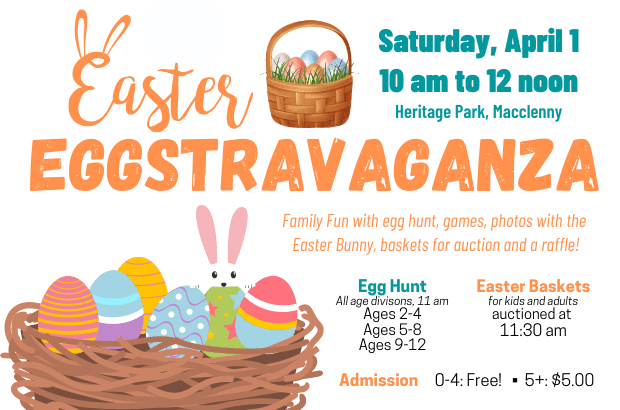 Join us at Heritage Park in Macclenny for a fun family day with egg hunts for all ages, games and activities, photos with the Easter Bunny, and themed Easter Baskets up for auction! We also have a beautiful hand-crafted Easter wreath with five gift cards that will be raffled off. You can buy raffle tickets online here (click the button below) or at the event - winner will be drawn at 11:30 am. Tickets are $1 each or 15 tickets for $10.
Egg Hunts are available in ages 2-4; ages 5-8; and ages 9-12 and start at 11 am. The basket auction begins at 11:30 am. The Baker Rotary Club is grilling up lunch so stick around and make a day of it!
Admission is $5 per person for ages 5 and above; kids 4 & under are free! Your participation helps to fund programs for individuals in our community with intellectual and developmental disabilities, so come join us! Sign up online. Sponsors are welcome!