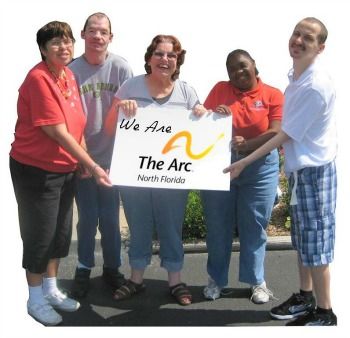 We have taken the first steps to help the community recognize the growing role they play as the area's primary service provider for people with intellectual and developmental disabilities. The CCS membership recently voted to change their well known name to The Arc North Florida to reflect their organizations growing presence in Suwannnee, Hamilton, Lafayette, Columbia and Baker Counties.
The organization was originally formed in 1981 by a group of local parents with a vision of seeing their children with intellecual and developmental disabilities fully included in the local community. According to Bobbie Lake, Executive Director of The Arc North Florida, "Over the last 30 years, our mission has expanded from raising awareness of the abilities of the people we serve to an increasing role of providing training and support services to individuals that want to live more independently."
Jeanette Clark, a Board member of The Arc North Florida and the parent of a child in the program, said "I think the name change will help our organization to be more recognizable in the community. It will reduce the confusion that the public sometimes has about who we are and what we do, especially the growing number of families who need information about getting help for their children with special needs." The local organization expects that their new name will help them brand with the over 740 other chapters of The Arc throughout the United States.
Keep an eye out for us..........We are...The Arc North Florida