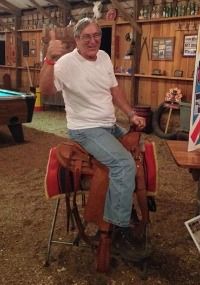 We are very lucky to have such wonderful community support. Saddle master Al McDearmid and McCulley Farms have teamed up to help raise funds for The Arc North Florida!
Congratulations to Tom Sidell who won this beautiful custom made rough out saddle. Thanks to Mcdearmid Custom Saddlery for donating this one of a kind item!
Thanks to the Mcculley family for promoting and selling tickets over the past 6 months. They raise $800 and donated it all to The Arc North Florida.