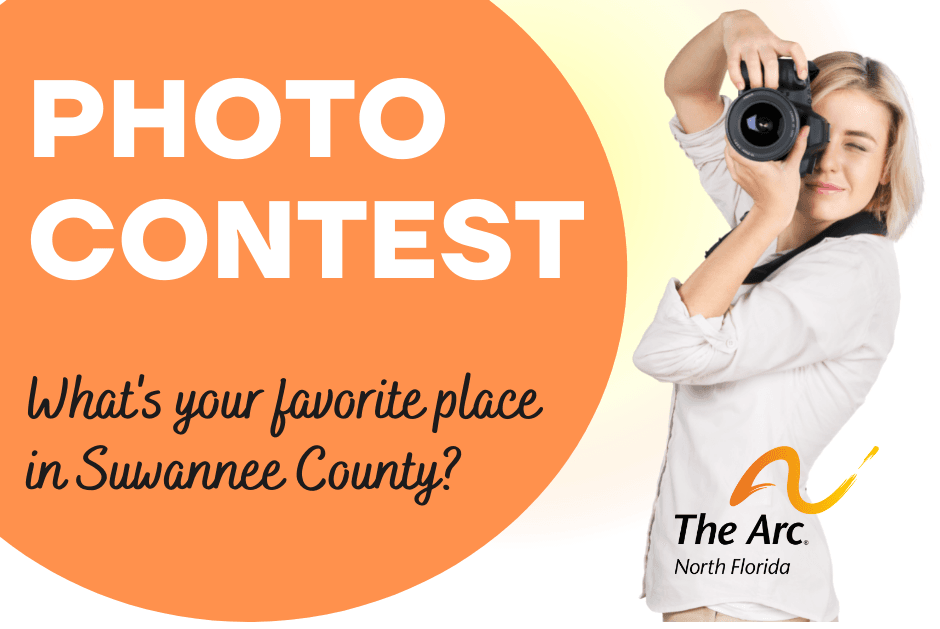 Submit a Photo
Our Arc North Florida 2023 Calendar will highlight all the beauty of Suwannee County with a different photo for each month. What's your favorite place? We invite you to send us an original photo with a caption about why it's your favorite. If we select it for our calendar you'll receive 5 free copies of the calendar to share with family and friends. Email your photo with caption to mpollina@arcnfl.com before October 1, 2022. Our judges will be selecting photos the first week of October.
Sponsor a Month
Each month also offers an opportunity for a local business to promote their products or services with a coupon or discount valid for that month. Only one business will be featured for each month, so you'll have exclusive exposure during those 30 days. Sponsorship for one month is just $150. Complete the form below to reserve your month.  The categories of insurance, land clearing, dentistry, mortgage and tree services have already been reserved.
Send us your events
We also want to help promote local events and special days in the community, so if you have dates planned for 2023, please send the information to mpollina@arcnfl.com so we can include it in the appropriate month.